Panel Identification
Do you have an existing floor that needs a little updating? Then let us search our wide variety of inventory in search of the perfect replacement panel. Every floor is unique and our skilled employees are here to assist you find the correct panel and accessory materials to fit into your flooring system. With 65,000 sqft of warehouse full of miscellaneous product, the options are endless. Repurposing buildings and reusing existing access flooring will create the Green Footprint every company strives for. Fill out the Get a Quote section completely and a sales representative will inquire subsequently.
Close up thickness of HPL
Identify the thickness of the HPL by taking a close-up picture of the panel sideways with a ruler. This is better
shown with a cut panel if capable of doing so.
Underside of panel corner
To identify the type of panel, place it upside down and take a picture of the corner.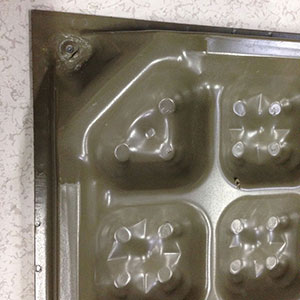 Top corner of panel
To identify what color and type of trim, as well as the color of the HPL. Place panel right side up and take
a picture of a complete corner.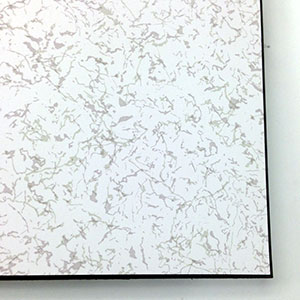 The entire underside of Panel
To further identify the panel, take a picture of the entire underside.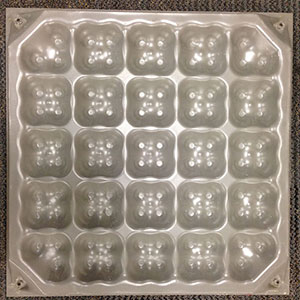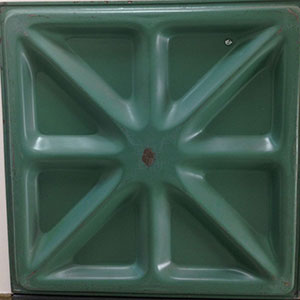 Grid Understructure
To identify the type of access floor system supporting the panels, take a picture of pedestals and stringers
installed with a least one panel removed.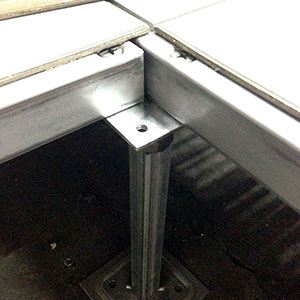 Size Panel
The most common floor panel is 24" X 24". Metric panels are smaller and come in varying sizes, therefore
take a close up picture of the panel with a ruler confirming the size.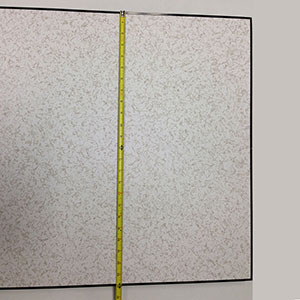 Flange of Woodcore Panel (if applicable)
To identify the type of woodcore panel, take a close-up picture of the side/corner.
Pedestals and Stringers
To identify the proper pedestal supports and stringers, take pictures of the top and sides of the head, base, and stinger similar to the pictures shown below.